Budgeting is a strategic tool which has proven to be crucial for organizations that went through good and especially bad phases of operations and emerged as victorious. A budget can make an organization realize what it can actually attain and afford instead of myopic sight on the current scenario. When we budget, there is a whole list of long checkpoints to be ticked in order to clear a tactical plan or undertaking. Hence, we might be unaware of such shortcomings which can only be shown by budgeting. Procurement planning is a gambit of aspects in itself. Earlier procurement planning was not part of budget allocation and used to be on direct command. That overlooked so many aspects which need to be scanned, companies realized this and now budgeting in procurement planning has become essential to the success of its processing and implementation.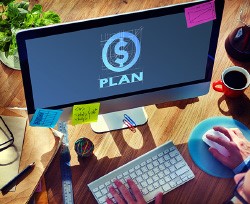 Budgeting tells you what can be afforded for procurement
For any procurement to commence, there always is a cap on how much to spend. Budgeting helps this cap to be constant as it tells you what can be afforded through your spending. What do you need and how much will be sufficient. Why do you need this procurement and how can you best utilize the spend with minimizing any unnecessary elements in the procurement plan. 
2. Budgeting warns you of any upcoming financial hurdles
Sometimes companies are at their best financial peak and suddenly the company loses its high position and even goes bankrupt. In procurement planning, the budget is important so as to relieve the burden of overspend which may go unnoticed. Many times, what may look like financial stability may not exactly be the same thing. One must know when and where to stop and make amends rather than to pump in more procurement just because the numbers are on their side. Forecasting has become essential since unprecedented events can occur at any moment without a warning.
For example: Kingfisher Airlines had a bulk of Airbus A-380 airplane orders which are wide body aircrafts designed for transatlantic flights. These orders were never delivered as without proper intimation of growth the airline went ahead and ordered even more airplanes overseeing demand or sustainability for this procurement. The end result was a crashing financial load leading to bankruptcy. 
3. Budgeting gives you the power to be in control
Many companies might feel they are in control until they are not. This generally happens due to lack of or no budgeting involved in their plan of procurement. Budgeting does the needful of giving the team a trajectory to maintain and with that, you feel more confident in your decision makings about said procurements.
4. Budgeting earns you credibility over the rest
When you are quoting your deal to vendors for procurement, the single most important question for both sides is what is the budget. And when budgeting is earnestly done by the team dealing with procurement planning, the vendors too are assured of a legitimate business undertaking. It becomes a badge to which organisations can better showcase their needs in supplier- vendor relationships.
5. Budgeting relays the same goal across the planning units
Budgeting provides a benchmark for employees on the procurement team and other relating departments. Budgeting secures that everyone is on the same page. It gives a goal and sets the planning direction towards achieving this goal. The underperforming units can be audited to find out what is lacking. Managers responsible for procurement duties can justify and explain any errors or loss.
6. Budgeting keeps tabs on planning finances
There is no use of any procurement plan to exist without keeping a tab on expenses. Budgeting aids this planning into a streamlined flow of all records on finances. There are colossal effects of not budgeting since procurement planning is not merely a purchase, it involves logistics, IT, marketing, vendors, stakeholder approvals and transportation costs.
7. Budgeting allows you to allocate resources 
Budgeting helps you to precisely manage the amount of procurement elements you might need for a particular event. If your company is organizing an annual clientele meet, there will be factors such as location, number of guests, Tech and logistics, manpower and decor. All these factors will be better placed and allocated once a proper budget is set up for procuring these services and goods.
8. Budgeting holds those who deviate to be accountable
Budgeting is necessary to keep in check any deviations from the procurement process. It pushes down the responsibility to a personal level on every front, mitigating any pass on blaming others. Without such an enforced system showing harsh reality through budgeting the company might disintegrate in efficiency.
9. Previous budgeting is an insight for future procurement planning
Lastly, budgeting of previous procurement projects is an insight to further planning. If anything does not go as planned, you can always look up to previous budgeting and align your future planning with the similar overlay of going about operations.